Brucom Distribution Ltd er produsent og leverandør av et bredt spekter elektriske og mekaniske komponenter. Selskapet ble etablert i 2003, med en ambisjon om å bli en leverandør i verdensklasse av ledningsnett og systemer for kabling.
Kundens behov
Brucom bruker pigmentert blekk til å merke kabler og ledninger. Produksjonstiden på Brucom spenner to timer til ti timer, avhengig av oppdraget. Dette betyr at de med sine gamle blekkstråleskrivere måtte rense skrivehodet to til tre ganger daglig på grunn av opphopning av blekk/pigment. Brucoms Wire Prep Manager, Philip Emery, opplevde vedlikeholdsbehovet som uheldig, og trengte en mer brukervennlig og effektiv løsning.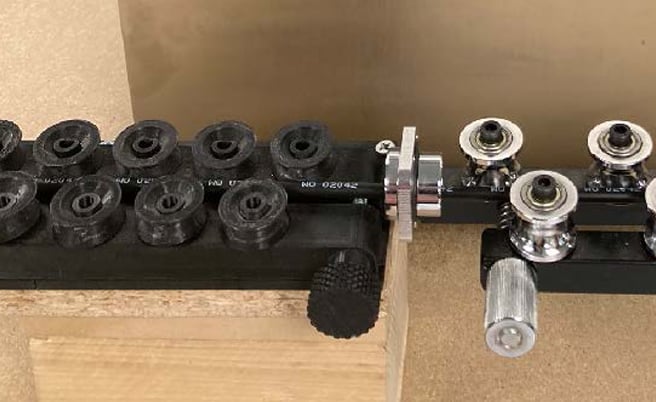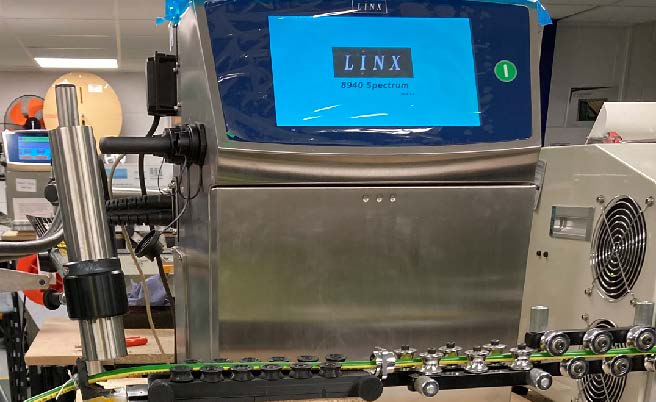 Linx-løsningen
Etter at Brucom installerte Linx 8940 Spectrum med hvitt blekk, har de merket et betydelig redusert behov for rengjøring av skrivehodet, og dermed langt høyere effektivitet. Skriverhodet krever ikke daglig rengjøring, og brukergrensesnittet er enklere, takket være touchskjermen. Brukervennligheten og tydelig merking sikrer at de leverer et kvalitetsresultat til kundene.
At the end of the day we put it into idle, and then first thing in the morning, it's ready to rock and roll. I can't fault it, it's easy to use and you get a clear print, which is just what we want for our customers

Phillip Emery, Wire Prep Manager, Brucom Distribution Ltd
---
Kontakt oss hvis du ønsker å teste eller få mer informasjon om Linx 8940 Spectrum.